CICC members: Welcome Afghanistan decision highlights need to protect the ICC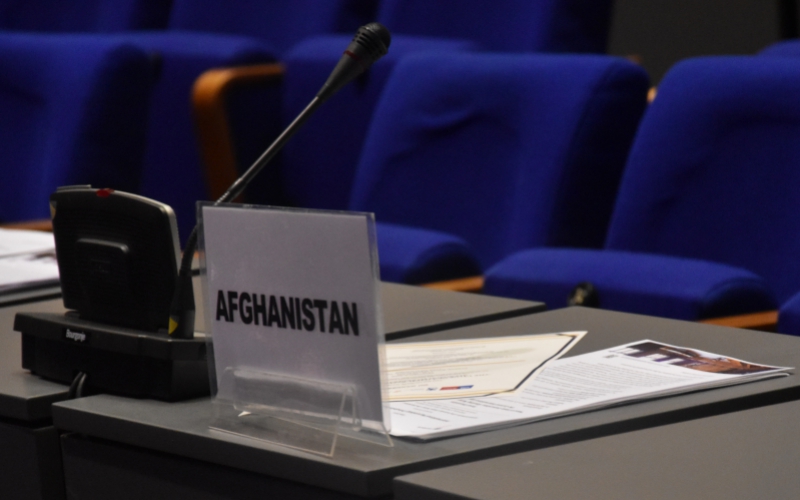 On 5 March 2020, the Appeals Chamber of the International Criminal Court (ICC) authorized the Prosecutor to open an investigation into alleged war crimes and crimes against humanity in Afghanistan.
The Appeals Chamber's decision enables the Prosecutor to investigate alleged crimes committed not only in Afghanistan, but also on the territory of other States Parties to the Rome Statute as long as they are sufficiently linked to the armed conflict and the situation in Afghanistan.
This ruling reversed Pre-Trial Chamber II's decision, which rejected the Prosecutor's request in November 2017 to open an investigation into alleged crimes in Afghanistan on the grounds that such an investigation "would not serve the interests of justice."
The Appeals Chamber heard the case after the Pre-Trial Chamber partially granted an appeals request by the Office of the Prosecutor in September 2019. And its most recent ruling found that the Pre-Trial Chamber erred in examining the "interests of justice" when assessing the Prosecutor's request to open an investigation.
The ICC Prosecutor Fatou Bensouda welcomed this outcome: "The many victims of atrocious crimes committed in the context of the conflict in Afghanistan deserve to finally have justice."
However, U.S. Secretary of State Michael Pompeo decried the decision as a "breathtaking action by an unaccountable political institution, masquerading as a legal body."
In response to these developments, the Coalition for the ICC (CICC) urged the U.S. government to respect the ICC's decision to authorize the investigation in Afghanistan and, in particular, to refrain from issuing further punitive sanctions against ICC personnel.
CICC also called on the Office of the Prosecutor to ensure a fair, independent, and impartial investigation and Afghanistan, a State Party, to fully cooperate.
Reactions from CICC members
CICC members welcomed the ICC Appeal Chambers. Here are some of their reactions.
"We the Afghan victims and families are extremely pleased with the verdict of the Appeals Chamber to allow the opening of the investigation in Afghanistan. Now we have put our faith in this international justice institution to break the vicious cycle of impunity and bring an end to 40 years of suffering of Afghans." – Horia Mosadiq, Member, Afghanistan Transitional Justice Coordination Group
"In authorizing this critical and much-delayed investigation into [alleged] crimes in and related to Afghanistan, the Court made clear that political interference in judicial proceedings will not be tolerated." – Katherine Gallagher, Senior Staff Attorney, Center for Constitutional Rights, and ICC Victims Legal Representative
"Victims have waited a long time for justice, and while last year's decision had left victims in despair, the Appeals Chamber today helped restore their faith in the Court to investigate the truth and to hold those responsible to account." – Guissou Jahangiri, Vice President, FIDH
No surprise that the #US has already made clear it will keep up its bully tactics, after #ICC opens #Afghanistan investigation. It's exactly in face of resistance that victims need ICC most. ICC states should stand strong+ speak up with support. More: https://t.co/wrQwu3ZdDa pic.twitter.com/uVYRRkyKcQ

— Liz Evenson (@liz_evenson) March 5, 2020
"The ICC decision to investigate alleged war crimes and crimes against humanity in Afghanistan is potentially a major turning point for the pursuit of truth, justice, and accountability. No one is above the law, regardless of how powerful or how influential." – Karen Naimer, Deputy Director of Programs, Physicians for Human Rights
Following today's ICC decision, we urge all states parties to support the @IntlCrimCourt and to condemn threats to its staff and mandate, including by @SecPompeo. States parties must not be silent while the Court is threatened. @amnesty @amnestyusa pic.twitter.com/ilzVE34vVO

— Amnesty Centre for International Justice (@AmnestyCIJ) March 5, 2020
For more information
CICC Press Release: US Must Not Threaten ICC Investigation into Afghanistan
The Organization for World Peace: ICC Opens Investigation into War Crimes in Afghanistan
HRW: ICC Offers Hope to Afghanistan's Victims
FIDH: Happenings in The Hague: An explainer on the recent ICC decision on Afghanistan
Opinio Juris: The Appeals Chamber Got One Aspect of the Afghanistan Decision Very Wrong
Opinio Juris: The Significance of the ICC Appeals Chamber's Ruling in the Afghanistan Situation
Council on Foreign Relations: The ICC's Probe into Atrocities in Afghanistan: What to Know
Just Security: Int'l Criminal Court's Afghanistan Decision Expands Prosecutor's Power: What to Expect Next
The New York Times: International Court Approves Afghanistan Investigation
Our previous articles and reactions from CICC members on the situation in Afghanistan at the ICC
Legal Arguments and War Crimes: the ICC Appeals Hearing on Afghanistan in Five Questions
Civil society calls the U.S. government to recant its ICC sanctions policy