As 2016 comes to a close, we take a look back at some of the key moments in a year that will surely go down as one of the most eventful in a generation. With human rights facing challenges on all fronts around the world, the success of the International Criminal Court and Rome Statute system of international justice is more vital than ever before. Our global civil society Coalition remains committed to advancing justice for victims of the most horrendous crimes. But we can't do it without your help. Together we can achieve global justice. Join the fight in 2017.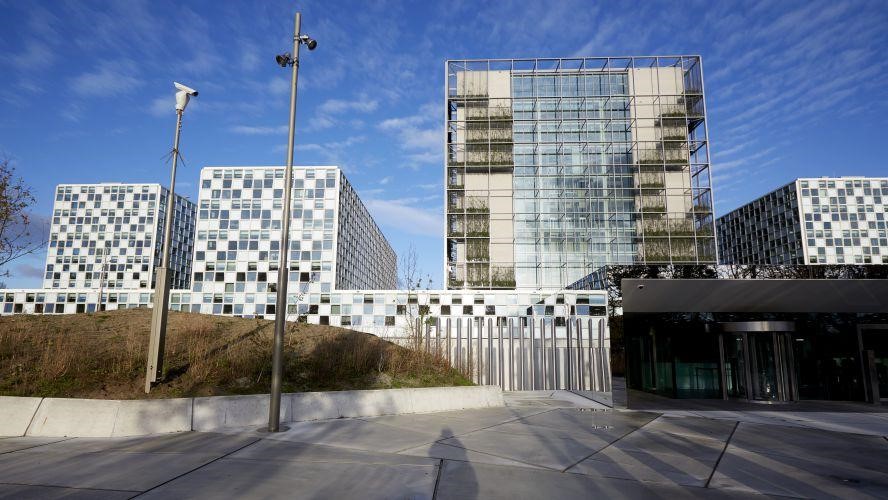 The move to its new permanent home arrived just in time for the ICC. The first month of 2016 would see a former president head to trial for alleged crimes against humanity, resumption of the checkered trial of the Kenyan deputy president, and pre-trial hearings for the Court's first Lord's Resistance Army suspect in custody as well as in its first destruction of cultural property case – also the first case from the prosecutor's Mali investigation. The new and enhanced ICC courtrooms will see even more activity in 2017, with the equivalent of 500 days in Court projected as three ongoing trials and at least three reparations cases pick up again. More cases could also be on the horizon as the prosecutor continues formal investigations in ten situations now and a further ten preliminary examinations.
The 18-year sentence meted out to former Congolese rebel militia leader Jean-Pierre Bemba for war crimes and crimes against humanity in June sent an unequivocal message to leaders of armed groups – whether national or rebel forces – that failure to account for their troops' crimes would not be tolerated in situations of armed conflict under the principle of 'command responsibility." The March conviction, which also gave the ICC its first sexual and gender-based crimes (SGBC) conviction and highlighted the evolution of gender justice in the fight against impunity, prompted civil society calls for further closure for victims through outreach and assessment of SGBC impact at the reparations stage. 5,229 victims are participating in the case and will be considered for reparations.
On 11 August, a Dutch newspaper broke the story of ongoing death threats in The Hague related to a human rights defender's work advocating ICC justice for grave crimes in Palestine.  Civil society space is shrinking in every corner of the world. Intimidation and attacks against NGOs defending the ICC system are now also on the rise. By the end of the year, the 124 ICC member states had recognized as much in two formal resolutions, explicitly spelling out the importance of taking all necessary action to address such crimes against civil society supporting the ICC. We responded at the time of the story, calling attacks on any of our members a threat to us all, and insisting that the Netherlands and the ICC now help protect the Rome Statute's earliest and strongest advocates.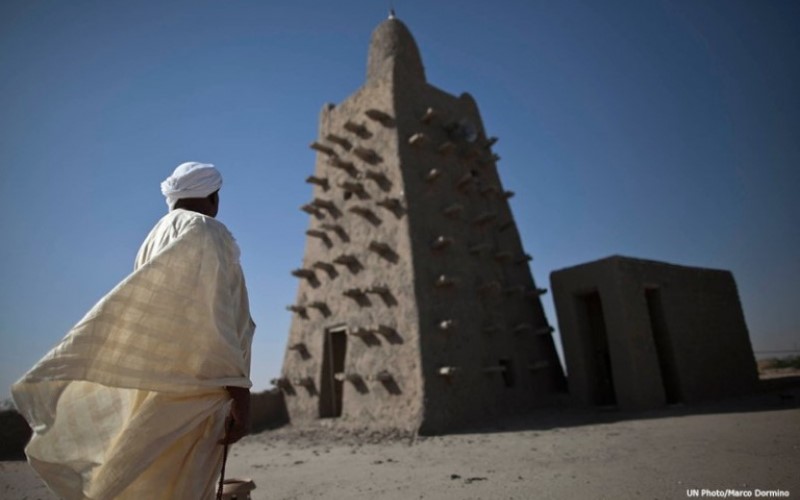 In a trial of firsts for the ICC and international crimes prosecutions, Malian Islamist rebel Ahmad al-Faqi al-Mahdi was found guilty and sentenced to nine years in prison in October for the war crime of intentionally directing attacks against religious and historic buildings in UNESCO World Heritage city Timbuktu. The week-long trial was bookended by the Court's first guilty plea and its quickest judgment and sentence to date. The verdict was welcomed in Mali and throughout the international community, with members of civil society insisting that the next steps for justice in the north African country include prosecutions for a broader range of ICC crimes and against all sides of the conflict in Mali since 2012.
April saw the collapse of the ICC case against Kenyan Deputy President William Ruto and broadcaster Joshua Sang due to a lack of evidence – although the prosecutor may bring charges in the future if new evidence becomes available. Following a trial plagued by allegations of witness interference, much work now lies ahead to ensure lessons are learned to strengthen ICC investigations and prevent witnesses-tampering and political interference with ICC proceedings. Following the April ruling, questions abounded over how the thousands of victims killed, raped, and displaced as a result of the 2007-08 post-elections violence would access justice – and reparations in particular – with ICC charges against all six high-profile Kenyans connected to the conflict dropped and little hope for accountability domestically.
Accountability for rebel perpetrators of atrocities during Colombia's decades-long conflict with the Revolutionary Armed Forces of Colombia (FARC) – a key concern of the ICC prosecutor in her continuing preliminary examination in the country – was one of the main sticking points in a long-anticipated peace deal that fell through in October. At the time, civil society called for continued negotiations to end a long history of impunity in Colombia. A revised deal that skipped referendum  and obtained direct congressional approval in December provides compromises such as the exclusion of foreign judges, but concerns about impunity persist around provisions that allow prison-free sentences and ensure political representation for FARC leaders.    
Judges' decision to authorize a formal investigation related to the 2008 international armed conflict in South Ossetia represented an important step for the ICC in its mission to become a truly global Court. Already standing as the first ICC investigation outside Africa, the prosecutor's inquiry brings focus to alleged Rome Statute crimes committed by members of all parties to the conflict on Georgia's territory, including non-ICC member state Russia. The significant move to the investigation stage builds on the Court's ongoing preliminary examinations into accountability for alleged international crimes by Russian, British, and American forces in Ukraine, Iraq, and Afghanistan, respectively. And more significantly, with the increased exposure afforded by ICC investigations, victims like those of the Georgia conflict can begin to have their voices and stories heard over the political rumbling.
Mexican human rights organizations and Open Society Justice Initiative (OSJI) issued a troubling report in June alleging that not only has the Mexican government likely committed crimes against humanity over the past decade during its involvement in the country's drug war, but it has also repeatedly failed to bring those responsible to justice. The report, which also names the Zeta drug cartel for its involvement, is the result of a three-year investigation and highlights over 150,000 intentional killings between 2006 and the end of 2015, a further estimated 580,000 kidnappings, and 26,000 recorded disappearances.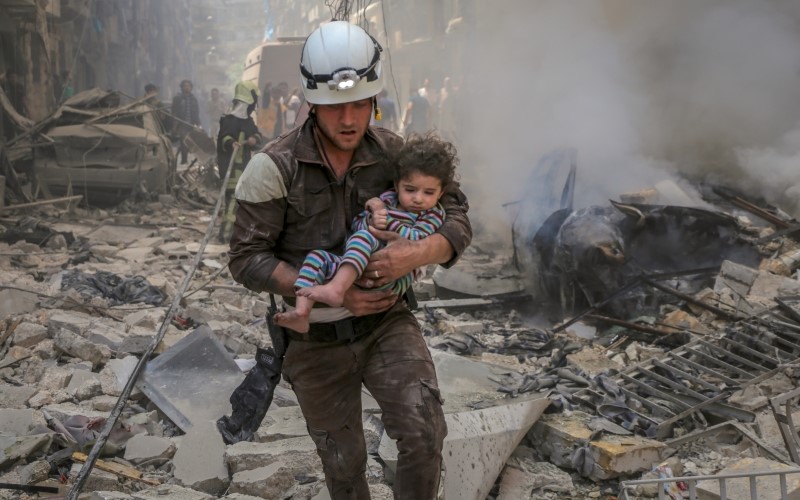 December marked a new low point in the Syrian conflict, which saw much of eastern Aleppo in ruins, civilian evacuations under fire, and a stuttering UN Security Council. The carnage in Aleppo told the story of 2016 for some of Syria and Iraq's most important urban and cultural centers, including Palmyra and Mosul, where preservation of human life and cultural identity seems to have become secondary in the battle for territorial control. It may be a sign of progress that veto-wielding Russia relented to a degree after blocking six previous UN Security Council (UNSC) resolutions on peace and justice for Syria. One in 2014 would have referred the situation in the non-ICC member state to the Court. The international community's failures, however, in responding to the situations in Syria and Iraq will continue to haunt us as the world grapples with the ongoing refugee crisis and growing occurrences of ISIS attacks on civilians. The UN General Assembly resolution in December 2016 establishing a mechanism to assist in the investigation of serious crimes committed in Syria since 2011 offers some renewed hope for justice.
In September 2016, members of civil society working to end human rights violations against Myanmar's disavowed Rohingya group cast a light on renewed military offensives in the Rakhine State, alleging extra-judicial killings, widespread rape, and recruitment of child soldiers by both the government and ethnic armed groups. By the end of the year, experts in the international community were warning of the desperate need for accountability to halt what there is a growing consensus around as a pattern of ethnic cleansing. Reactions to the establishment of a new commission to investigate communal conflict pitting Rakhine Buddhists against Rohingya Muslims have been ambivalent, but one thing is clear: peace and security in the Rakhine State will require justice for all, including the hundreds of thousands of Rohingya displaced across Southeast Asia.
30 May 2016 will go down as a historic day for African and international justice with the conviction and life sentence handed down to former Chadian dictator Hissène Habré for torture, war crimes, and crimes against humanity by the Extraordinary African Chambers in Senegal (EAC). The verdict by the African Union-backed EAC was met with jubilant scenes in Dakar, where many of Habré's victims had gathered. Despite threats, intimidation and major political set-backs, Chadian victims worked with civil society groups tirelessly for over two decades to bring the former dictator to justice. While considered difficult to replicate in most situations of atrocities, the single-trial EAC sent a stark warning to dictators committing crimes against their own people, and demonstrated a continuing shared commitment in many parts of Africa to justice for victims, whatever their origin.
While the world watched this year as all-too-familiar conflicts and patterns of violence in regions like the Middle East, Africa, and Asia swelled to unprecedented levels, civil society brought the focus of accountability back to Western states, calling on arms-producing governments to stop supplying weapons potentially being used to commit war crimes and crimes against humanity in Yemen. The Middle Eastern country's mounting human toll prompted the UN human rights chief to call for an international investigation, with members of civil society linking arms from countries like the United States, the United Kingdom, and France to attacks against civilians and hospitals, among others. Yemen has signed but not ratified the Rome Statute, meaning the ICC needs a UN Security Council resolution to begin to reach direct and indirect perpetrators of crimes in Yemen.
Despite considerable noise in October around concerning political developments for the ICC, we continued to bring focus to the most important story: that mass atrocities continue to occur today, and that the ICC must continue to reinforce its ability to deliver justice where it is lacking. South Africa offered head-of-state immunity and regional peace as justifications for its failure to arrest a man wanted by the ICC for the genocide in Darfur, and ultimately for its decision to withdraw from the Court. Burundi, moving to leave the Court a week earlier, became the subject of a preliminary examination in 2016. The underlying news here was not anti-Africa bias as alleged by The Gambia in a third withdrawal announcement, but that victims around the world need justice more than ever. The ICC suggested as much, with the prosecutor signaling that mounting civilian deaths in places like the Philippines had not escaped her attention, while in the courtroom judges made strides in victims' reparations and bolstering the integrity of proceedings. Heading into member states' annual session it was easy to overlook the fact that the ICC had been joined in 2016 by El Salvador, or that Paraguay made significant steps toward being able to prosecute Rome Statute crimes itself. At the session itself, the 124 ICC member states and other delegates instead displayed renewed constructive spirit. Not only did we see no further withdrawals, but a newly-elected Gambian president repudiated his predecessor's move a week after the session ended.
Photo credits. From top to bottom:
1. The International Criminal Court. © JusticeHub
2. Jean-Pierre Bemba sentenced to 18 years in prison for war crimes and crimes against humanity. © Reuters
3. Al-Haq representative to the International Criminal Court Nada Kiswanson, August 2016. © David van Dam
4. "Destroying the mausoleums aimed at breaking the soul of the people of Timbuktu," said ICC judges as they convicted Ahmad al-Faqi al-Mahdi in The Hague. 
5. A woman displaced by Kenya's post-election violence waits in an IDP camp near Nairobi in 2008 © Uriel Sinai/Getty Images
6. Electoral officials count votes at a polling station after Colombia peace referendum. © BBC
7. Givi Mamukashvili and his sister Nana react in their damaged apartment in the town of Gori, Georgia in 2008. © Sergei Grits/Associated Press
8. Relatives hold posters with images of some of the 43 missing students of Ayotzinapa College Raul Isidro Burgos as they protest to demand justice for the missing students, outside the Attorney General's Office (PGR) headquarters in Mexico City, during a march to mark the 20-month anniversary of their disappearance on 26 May 2016. The posters (in red) read: "They took them alive, we want them alive." © Reuters/Henry Romero
9. One of Syria's White Helmet volunteers carries a girl at a site hit by airstrikes. © Syria Civil Defense
10. Oma Salema holds brother Ayub Khan at a camp for Rohingya in Sittwe, Myanmar. © Tomas Munita for The New York Times
11. Victims of former Chadian dictator Hissène Habré celebrate his conviction by an African Union-backed court in Senegal on 30 May 2016. © Ruth McLean
12. A Yemeni boy stands in the rubble of a house destroyed by a Saudi airstrike. © Yahya Arhab/EPA
13. Assembly of States Parties to the Rome Statute of the ICC 2016, The Hague.