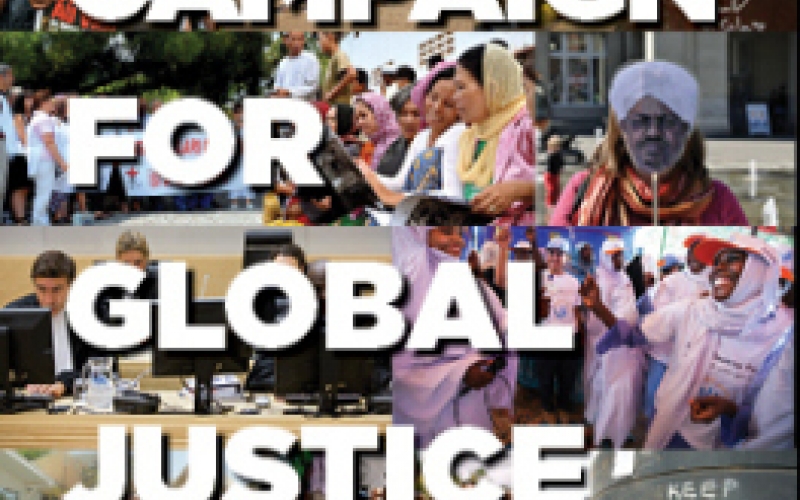 CALL ON MALAYSIA TO JOIN THE ICC NOW!
In 2011, Malaysia's cabinet decided in favor of accession to the Rome Statute—the ICC's founding treaty—but it has taken no steps to do so since then. Its government says the Statute's incompatibility with Malaysia's domestic legislation, as well as threats it would pose to state sovereignty, have held up the process.
Amielle Del Rosario, Asia-Pacific coordinator for the Coalition for the ICC:
"The Rome Statute is an inclusive system that gives primacy to national jurisdictions and national courts. Being party to this treaty would complement, not undermine, Malaysia's plural legal system. With its strong voice at the UN Security Council and ASEAN, there is no better time for Malaysia to show leadership in the global fight against impunity by honoring its commitment to join the ICC.
Only two ASEAN members—Cambodia and the Philippines—have joined the ICC so far. As the 2015 chair of the organization, Malaysia can send a strong signal in favor accountability by acceding to the Rome Statute.
Likewise, Malaysia is now in a position to promote rule of law and accountability as a current member of the UN Security Council.
Del Rosario:
"Acceding to the Rome Statute now would show its citizens, fellow ASEAN states and the world that Malaysia is a nation that fulfills its promises and respects the principles associated with peace, stability and international accountability."
You can join the fight for global justice by helping us call on Malaysia to join the ICC.
Sign up for our email updates to stay up to date with our Campaign for Global Justice.