#GlobalJustice Weekly - Syria's torture prisons | Justice on the line in Nepal | Green light for settlements in Palestine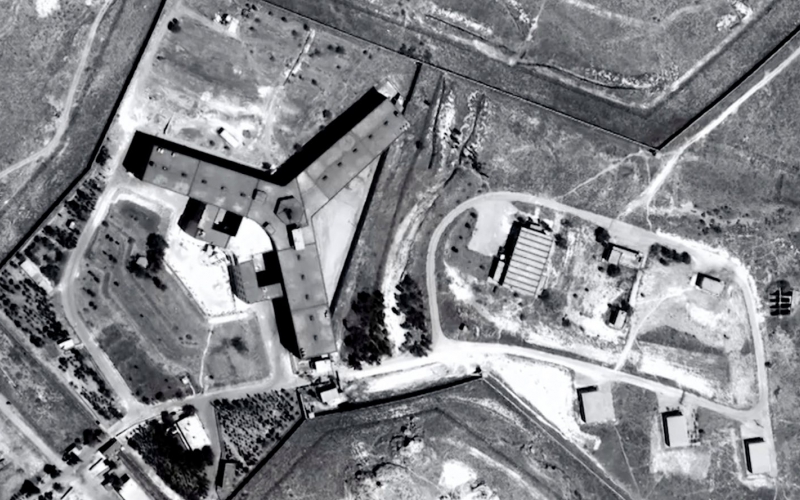 Justice in Nepal on the line
Nepal's transitional commissions on truth and reconciliation and on the investigation of enforced disappearances were set up to advance justice for victims of atrocities committed during the 1996 to 2006 civil war. With the future of the commissions in the balance this week, members of international civil society are urging early backers to push Nepal to put politics aside and seize on this key moment for justice for thousands of victims.
Syria's torture prisons 
Amnesty International is reporting thousands of hangings carried out against 'political dissidents' in a Syrian prison from 2011-15. Victims' allegations of up to 13,000 secret prison-hangings add to recent stories of thousands of unprecedented cases involving state-sanctioned abuse, rape, execution, and torture at the hands of the Assad regime.
The news comes days after the UN Secretary-General reportedly submitted a report on the implementation so far of a mechanism to assist in the investigation of atrocities committed over the course of the conflict in Syria.
Green light for settlements in Palestine
Settlement constuction in occupied East Jerusalem condemned. Palestine Liberation Organization calls on ICC to immediately open an investigation into crimes of the occupation.
ICC investigations
Libya: Has Germany uncovered evidence that refugees in Libyan detention camps are facing torture and execution?
DRC: Former UN official testifies that UN investigators found widespread reports of serious crimes and human rights abuses committed by Ntaganda's troops
Uganda: Strong reactions to ICC decision to extend Dominic Ongwen trial opening screenings to defendant's home village
Preliminary examinations
Afghanistan: As civilian casualties hit a record high in 15 years with 11,500 non-combatants wounded or killed in 2016, UN report reveals sharp rise in number of children killed and injured
Ukraine: Human rights lawyer incarcerated in Crimea for work requiring communication with international organizations, Amnesty International reports
Colombia: After Chiquita found guilty, domestic prosecutors set to charge almost 200 companies, including multinational Dole and Del Monte, with cprrimes against humanity for allegedly financing of paramilitary death squads
Campaign for Global Justice
At the ICC, justice for former child soldiers is meant to include retribution and reparation, but do challenges presented by the first reparations plan suggest the ICC has a way to go to respond and appeal to local conceptions of justice?
Human rights defenders working in international justice continue to face threats and intimidation and continue to need strong support in carrying out their work to contribute to crucial advancements in international human rights. Last week, UN experts raised alarm at growing repression of human rights defenders working in Burundi
The African Union made good on its promise to strive for gender parity with the election of two female judges to fill vacancies in the African Court of Human and Peoples Rights
At African Union Summit, Gambian President Barrow praises ICC as institution standing for rule of law and good governance, criticizes ex-president' for decision to withdraw
11 – 12 February 2017: National Moot Court Competition on International Criminal Law, organized by the local group of the European Law Students' Association in Lviv, Ukraine (ELSA Ukraine).
Around the World
According to UN expert report, Saudi-led coalition and Houthi rebel forces may have committed war crimes in Yemen. But is Saudi Arabia heading an investigation into its own alleged crimes like 'marking your own homework', and what about United Kingdom arms sales?
Despite promised steps toward investigations and fact-finding commissions, many continue to question the efficacy of war crimes investigations in Syria. Meanwhile, possible evidence that could stand up in foreign courts?
Why has the UN lifted sanctions on notorious Afghanistan warlord accused of war crimes in the early 90s?
Human Rights Watch to Myanmar: punish army and police commanders for looking away as forces commit alleged coordinated and systematic sexual assault of Rohingya Muslim minority
On heels of Human Rights Watch call for UN to launch independent international investigation, Amnesty International accuses Philippines president of possible crimes against humanity by police in deadly war on drugs
Further clashes have erupted between government and rebel forces in South Sudan - experts worry will add to human rights violations and alleged ethnic-cleansing since 2013.
Is time running out for meaningful reforms and transitional justice for victims of Sri Lanka civil war?